Engineering - Tooling
Our Engineering / Tooling Department is involved with our extrusion process from start to finish.
The plastic extrusion process starts with involvement in our quotation team meeting. Engineering plays a major role in our quotation decisions.
After a custom extrusions order is placed for a new tool the engineering engine goes into motion!  Engineering will work with scheduling to set a target date for sample completion. Using "MASTERCAM" the tool is designed and our "CHARMILLES WIRE EDM MACHINE" is programmed. Downstream templates are made and the tool is ready for trial.
Engineering continues to be involved during the development stage of new tooling, including on-line assistance. Final part approval is dual sourced with engineering and quality assurance.
After part approval the engineering responsibility has not ended. "Master Prints" are drawn to the "Customer Approved" dimensions and "Production Prints" are generated.
The final stage is during our first production run. Engineering is on the extrusion production line to assist with the start-up.
Engineering at Crafted Plastics Inc. is not just about tooling. Our engineering staff is here to assist customers in material selection and extruded profile design.
See our equipment list to view the machines and software used by our Engineering / Tooling Department to generate your new tooling.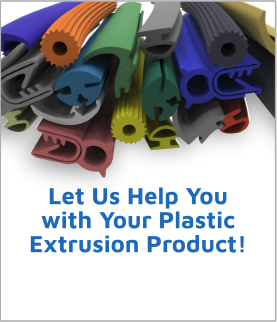 Contact Us