Engineering - Tooling
Crafted Plastics Inc. offers custom extrusion—from design through production—whether your job requires a simple plastic profile or a more sophisticated profile requiring secondary value-added processes i.e. punching, drilling or routering.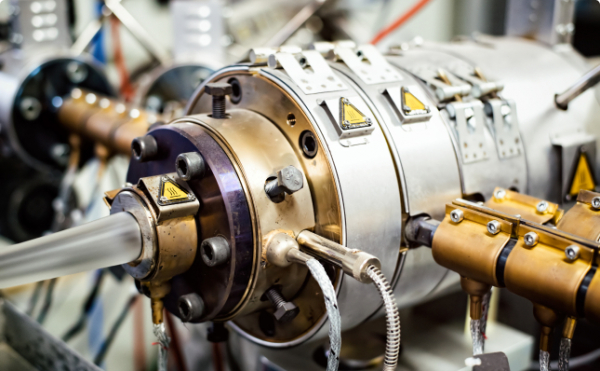 During the development phase, we work with our clients to determine what characteristics are critical to 
qualityto assure fit, form and function when parts are submitted for approval and into production. Our engineering staff and machine operators are experienced in many types of thermoplastic extrusion-grade materials. We also can use our network of material suppliers to assist in material selection for your application. CPI has the capability to 3D print iterative functional prototypes to assist in final design or to test for fit, form and function prior to actually producing extrusion tooling.
Design and manufacture of tooling is then done in-house—for a complete custom extrusion application. Our innovative Quality Control System throughout production ensures that the custom extrusion components you pay for are exactly what you need within the timeframe you require. As a result, our components typically cost less to produce and are received within the shortest time frame possible.
Our Custom Extrusion Process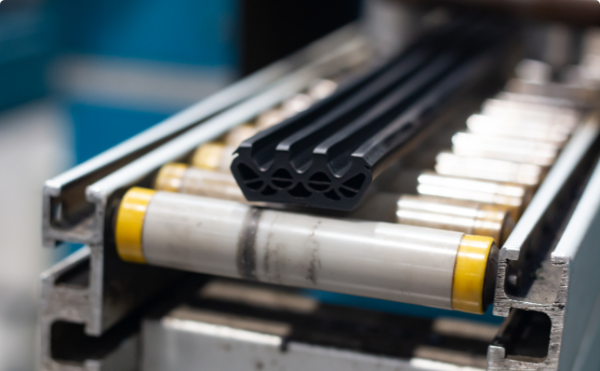 After a custom extrusion order is placed, our engineering team schedules a target date for sample completion. Using the Mastercam suite of CAD/CAM software, the extrusion die and all necessary downstream tooling are designed and machined in-house to minimize the time from order placement to sample completion.
Both our engineering and quality assurance teams sign off on all custom extrusion projects before final approval. Once the OK is given, master prints are drawn to dimension and production prints are generated. Our engineering team is on the custom extrusion line to assist with start-up for the first production run.
To learn more about our custom extrusion processes, check out our equipment list, where you can view the machines and software used by our Engineering/Tooling Department to generate your next project.
Get in touch today or fill out our simple form to request your quote.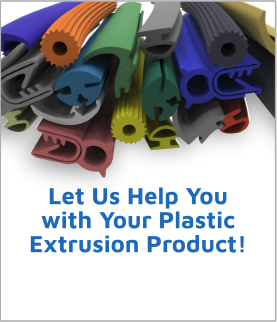 Contact Us