Equipment
Experience at Crafted Plastics Inc. has grown as we've been serving the plastic extrusion needs of manufacturers worldwide since 1982. Whether it's a basic polycarbonate tube or a more complex plastic profile, our commitment is to produce plastic extrusions that meet your specific requirements.  Below is a summarized list of the fundamental equipment we will use to service you.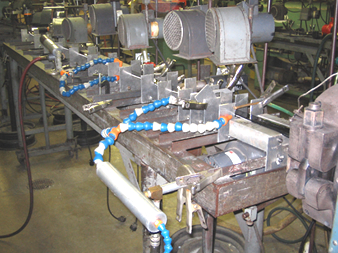 EXTRUSION EQUIPMENT
3-Davis Standard 3 1/2" 24:1 L/D Thermatic® extruders
3 - Davis Standard 2-1/2" 24:1 L/D non-vented, air-cooled Thermatic® III extruders
3 - Davis Standard DS-25 2-1/2" 24:1 L/D non-vented, air cooled extruders
1 - Davis Standard DS-125 1-1/4" extruder for use with co-extrusion applications
2 - Davis Standard DS-150 1-1/2" extruder for co-extrusion and small applications
1 - 1" Al-Be Industries Model 100 H 24:1
2.0 PVS Vacuum Sizer for close tolerance sizing of flexible PVC and Urethane tubing
Mechanical Discharge Conveyor for Automatic Counting, Bagging and Sealing
4 - Planetary "Burr-Free" Cutters for round tubing
In - Line Single Punch Units for small profiles
Automatic Coiler/Winder with tension control
Auxiliary equipment including vacuum tanks, air racks, pullers, traveling saws, cutters, and chillers
4" MT Precision vacuum tank w/PAVC Control
On-Line Controls Measurement and Control System: in-line tubing Wall/OD/ID measurements. Feedback control and SPC capabilities
1 - Vacuum calibration table used for hollow profiles
VALUE ADDED FABRICATION EQUIPMENT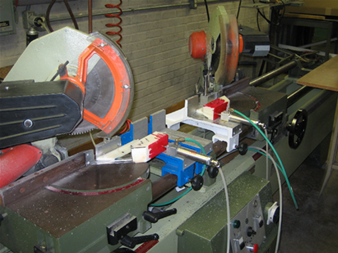 2 - IBP Saws (automatic cut-off saw), ± .010" length tolerance on 3/8" to 23 ½" lengths
2 - TR2A Double Miter Saws, 0° to 45° angles on end cuts with a ± .015" length tolerance
2 - CDT Vertical Notching Saw 45° notches in profiles
Commander Head Drill, 1 to 29 holes can be drilled at 7/16" centers simultaneously
Multi Head Drill, 1to 10 - holes can be drilled at 3 ¾" centers simultaneously
75 ton & 40 ton Break Press, eight foot overall punching capacity
Hot Stamp, 1 to 3 stamps simultaneously
3 - Drill Presses, standard & pneumatic
Bagging, weigh counting, and sealing
2 - Ink Jet Printers for in-line printing - Black Ink
1 - Ink Jet Printer for in-line printing - Yellow Ink
1 - Accupunch - Accurate cutting & punching profiles in-line.
3 - Punch Presses
2 - Routers, standard
3 - Air rams
Auto stretch wrapper
QUALITY ASSURANCE AND INSPECTION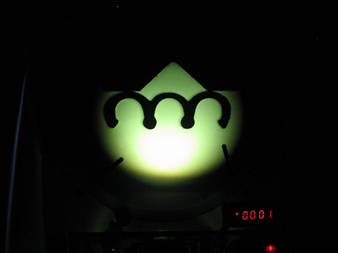 On-line documented process control checks
C.W. Brabender PL2100 Plasti-Corder
Dial Calipers: 90", 40", 12", 6"
NWA Quality Analyst Statistical Quality Software
X-Rite QA Master + SP68 Spectrophotometer
Caliper Certification and Gage R&R Software
14" Series Twenty Gage Master Optical Comparitor
Brown & Sharpe Dial Indicator
Depth Micrometer Gages
Digital Ball Micrometer
Certification Blocks
Pi Tapes
26" Cal-X-Tender
Max 2000 Moisture Analyzer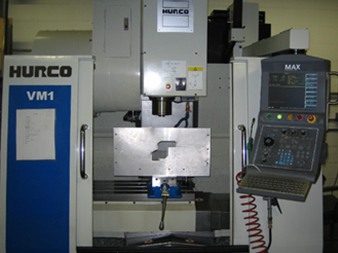 ENGINEERING/TOOLING CAPABILITIES
Charmilles Robofil 290 Wire EDM Machine
Charmilles HD 20 EDM Hole Drill
HURCO VM1 CNC Mill with 26" x 14" X18" work area
Espirit - CAD Software
MasterCam - CAD Software
Bridgeport (Vertical) Mill
Acer (Hydraulic) Surface Grinder
Turnmaster Lathe
Arc Radial Drilling Machine
Jet Bandsaw - " Cut Off"
Grob Bandsaw - "Vertical"
Gesswein Die Polisher
Temperature & humidity controlled tool room.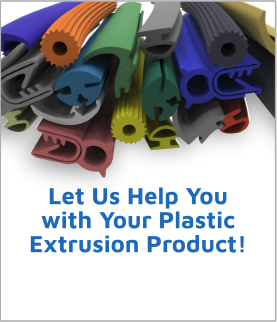 Contact Us